The Green Guitar Folk House Presents
Ben Bedford & Vanessa Lively
Opening: Joy Zimmerman
June 10, 2023
Doors 6:30 p.m. • Music Starts 7 p.m.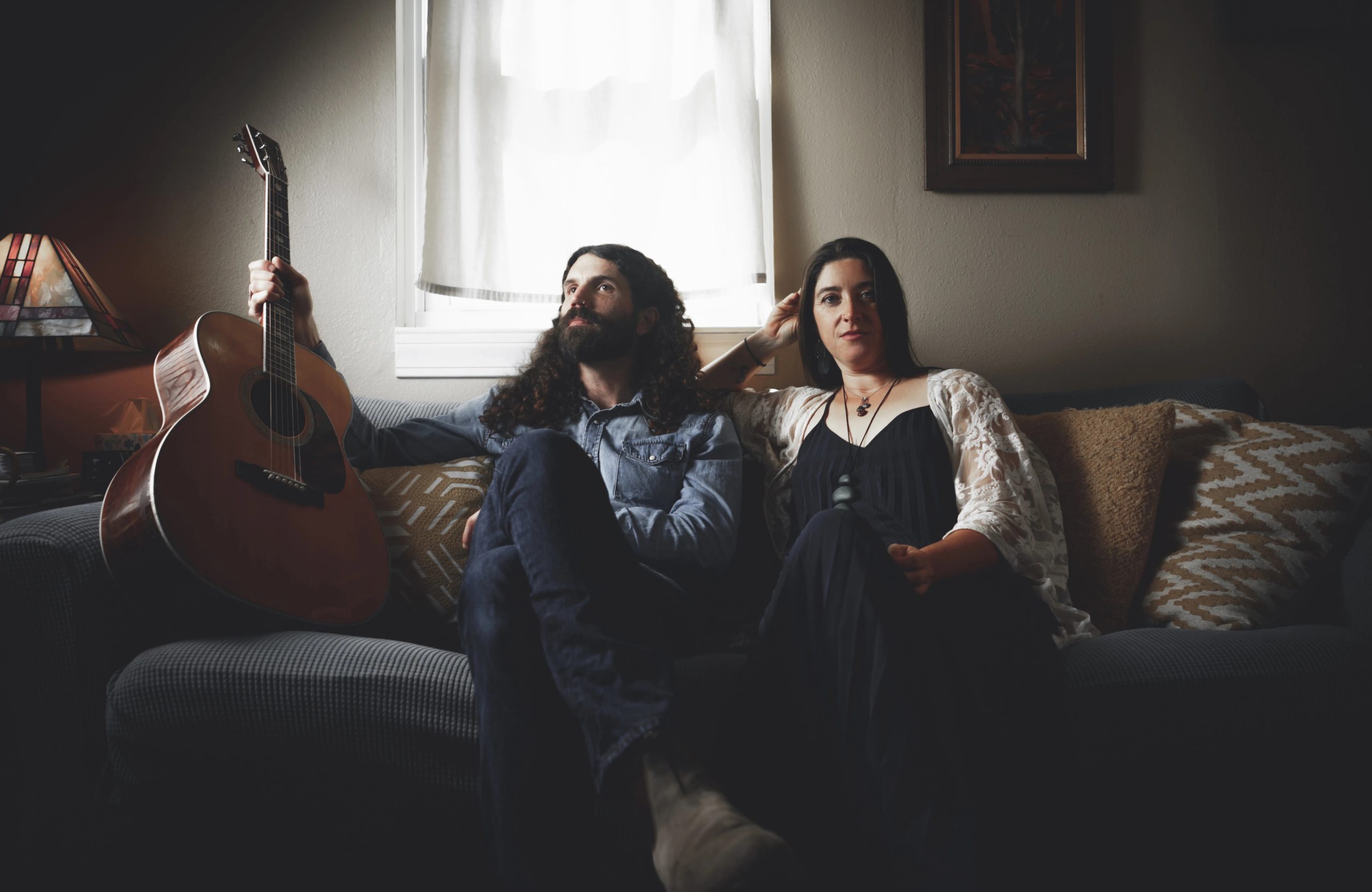 Drawing on a compelling mix of tempos and styles that embrace hints of urban, world, Latin, funk and pop,
Vanessa Lively's songs fully capture her compassionate nature and love of community. Margaret Moser of The Austin Chronicle describes Vanessa's music as "folk music on fire with worldly rhythms and a Latin pulse." Lively was named one of the Top 10 Artists of the Year by NPR Affiliate KUNC in Colorado.
Lively is joined by songwriter Ben Bedford, "who can turn what seem like obscure historical references into engaging tales rife with vivid, stark imagery." Bedford was named one of the "50 most significant Folk singer-songwriters of the past 50 years" by Rich Warren of WFMT-Chicago. A true son of the heartland, Bedford dips into the inkwell of classic American literature and writes with the "old soul" quality of his literary idols: John Steinbeck and Toni Morrison.
Vanessa Lively performs her 2019 single "Oh Deliverance"
Opening:
Joy Zimmerman
Born on Shakespeare's 400th birthday, it's no wonder Joy Zimmerman is a natural writer. Her songwriting has been recognized nationally with an American Songwriter Lyric Contest Honorable Mention and ten Walnut Valley Music Festival NewSong Showcase wins. You hear echoes of your own journey in her performances of hope, resilience, and humor.
Where is the Green Guitar Folk House?
Green Guitar Folk House events are held in the sanctuary of the Shawnee Mission Unitarian Universalist Church in old downtown Lenexa, Kansas. The venue is sponsored by SMUUCh, but is not a church event.
The series is open to the public.
Green Guitar Folk House is located at 9400 Pflumm Road in Lenexa
Look for the Green Guitar!
TICKETS
$20 with a reservation
A variety of beverages are available for purchase.
$22 at the door • $5 for Students with ID • Free for Youth 12th grade & under